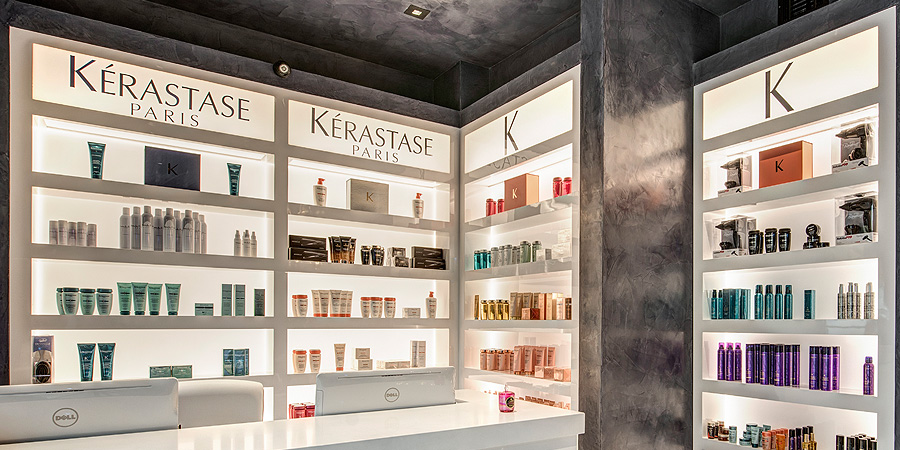 Attitudes Paris Coiffure is Houston's premier Kérastase  retailer and consultant. If you seek the absolute finest products for your hair, visit our salon for Kérastase expertise.
Since 1964, Kérastase represents the finest in luxury care for hair, setting new standards in professional hair care products distributed through selected salons, where hair is analysed in detail and the whole process becomes a ritual of beauty and well-being.
Kérastase meet the expectations of women thanks to L'Oreal Advanced Research which has selected its most advanced technology for the Kérastase Collection: Kérastase products are unique, avant-garde formulas with innovative ingredients. Women aspire to Kérastase for the ultimate in hair care and the ultimate in beautiful hair.
With sensual textures and distinctive fragrances,  Kérastase delivers the best technology in hair care on the market. their exceptional formulas include both in-salon and home-care programs to  meet the need of every hair type.
The nourishing active ingredients immediately deliver result, leaving the hair in immaculate condition with exceptional texture and shine.